Why CHEMIS Plastic Screw?
What is Plastic Screw?
Plastic Screw should be Light, No rust, electrical resistance, thermal resistance, No magnet, etc. to which property Metal screw is inferior. The application for Plastic Screw are increasing more and more in many kinds of the field like Electronics, Semi Conductor, Medical equipment, Electric control unit, Space, Auto mobile, Civil engineering. Industrial machinery etc.
Features of Plastic Screw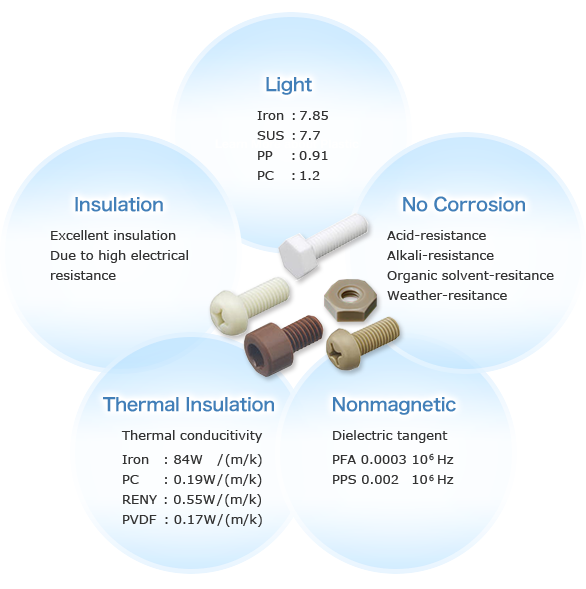 We recommend CHEMIS Plastic Screw
instead of PA (Nylon) Plastic Screw.
Contact Us for
List of properties by material
Mechanical characteristics