A/C Bed (Air Conditioning Bed)
A/C Bed (Air Conditioning Bed)
Product Overview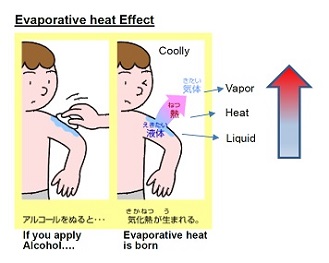 Cool and comfortable! A new sensation where the wind blows.Specialized products to deliver "Cooling Performance" as an air-conditioning device with Heat of vaporization effect.
Forced exhaust of sweat and heat with twin fans! Air flows inside the bed to exhaust unpleasant heat and moisture. It Inhales from the head side and exhausts from the foot side.
The idea of "direct cooling"
Physiological cooler + air conditioning function
People originally have the ability to cool their body by sweating and control their body temperature.
It is a "physiological cooler".
However, if the sweat does not evaporate and gets damp, the heat becomes warm and uncomfortable.
By providing an "air conditioning function" for its roots, the physiological cooler that a person originally has is activated and it is said that the state in which sweat is completely evaporated creates a comfortable state for humans.
That is what we think of as "direct cooling."
Specifications
1 set consists of Mattress ,cable, soft sheet, control box and storage bag
Dimension: 92cm (W) x 200cm(L) x (single bed size)
Weight : 2kgs
Air Supply Setting: Stepless adjustment by slide switch
Power supply: AC 100-240V
Power consumption: 4.5W
CE-Mark
Patented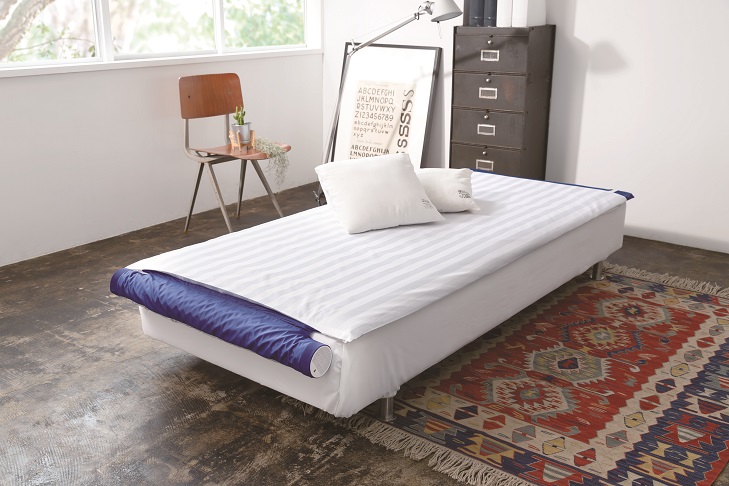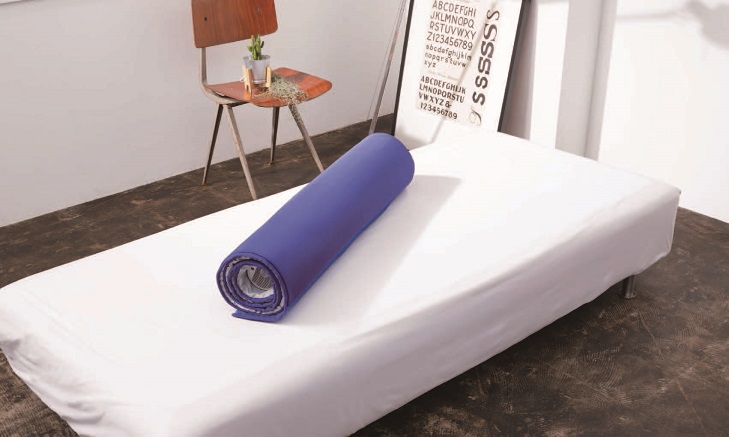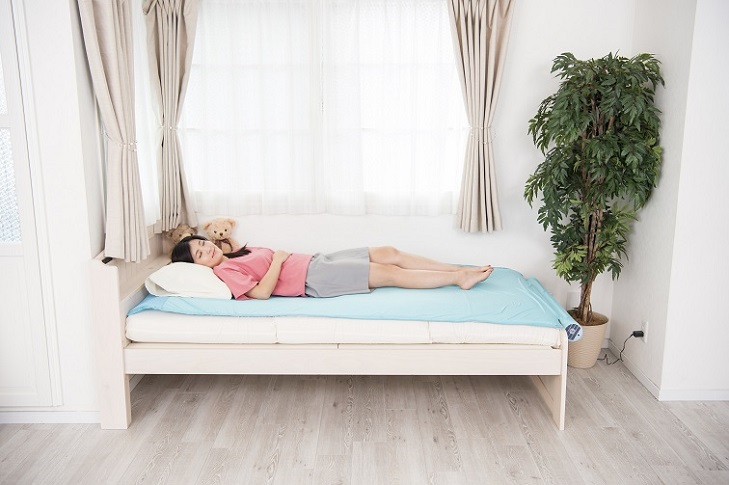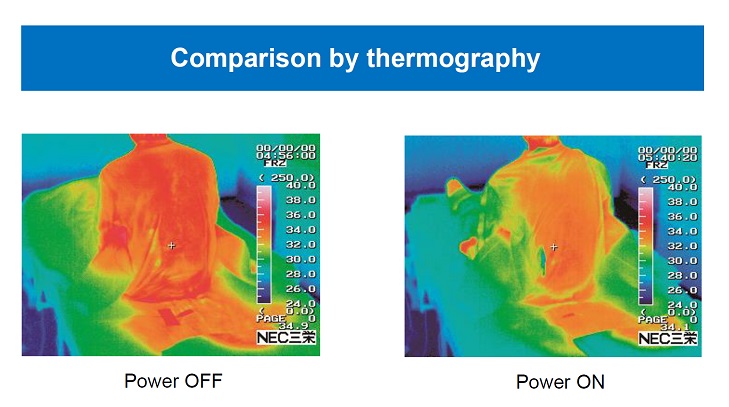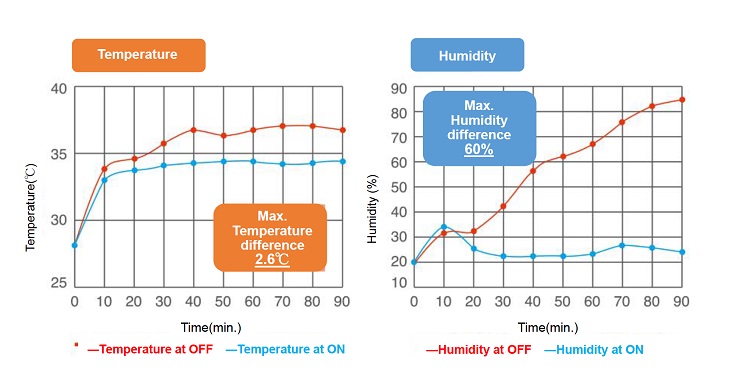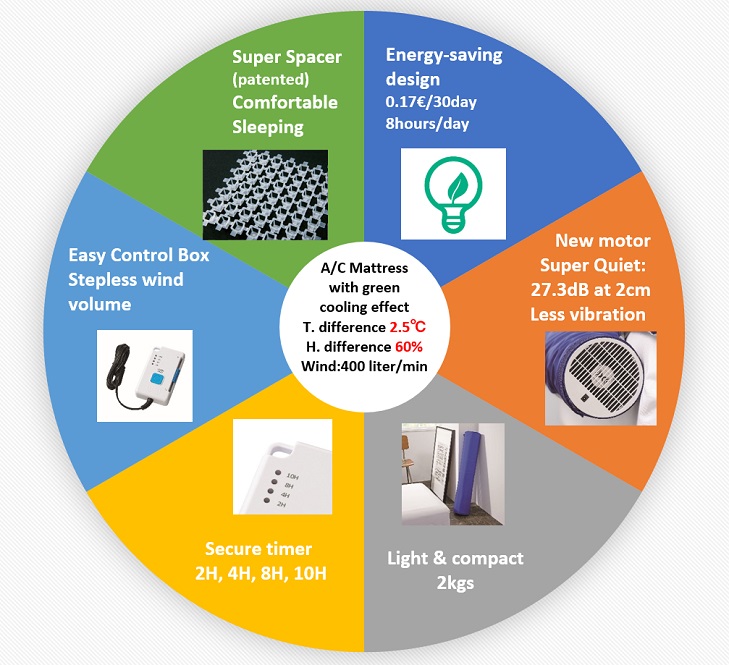 【Actual voices of customers who have used our A/C Bed】
"The impression after using it is that it feels a little rough and the sheets are misaligned,
but it doesn't bother me if you lay down your body.
I was able to sleep slowly until the morning without back heat at all.
It feels more natural and refreshing than being cool or cold.
The motor sound is very quiet and the air conditioner is louder.
It's going to be a necessity every summer!"
"I don't like air conditioning, so I bought it after seeing the reviews of everyone.
It's easy to install and if you use a large wind volume of air conditioning bed, you can sleep comfortably
on a hot day with a cool mat without sweating. With this, the heat wave of this year will be overwhelmed."
"It does not seem to fit to the body, Can't it help until I get used to it?"
"On a day when it is not too hot, the spacer will keep it cool even if you use it without switching it on.
I think that it will be very useful in the coming hot season."
"It is an image of the wind passing through my back.
It wasn't cool, but I didn't get a night sweat because the heat passed through the wind.
I used to sweat the sheets due to night sweats, but that's not the case.
I used to use a cold contact pad, but at first it was good, but I couldn't sleep deeply due to the heat.
I think I will be able to survive this summer."
"I had the impression that the wind would blow from the mat like a fan, but it wasn't.
When I lay down for the first time, I didn't even notice that the switch was on.
My back became hot and I never got up on the way.
Even if I leave it on and sleep until morning, I don't feel cold and it's comfortable."
"I met a wonderful product!
I didn't feel cool when I used it, but it feels like I'm relieved of sleep problem!
It will be hotter from now on, but we can expect it !.
I think that a cool breeze will flow when used together with an air conditioner."
Product Lineup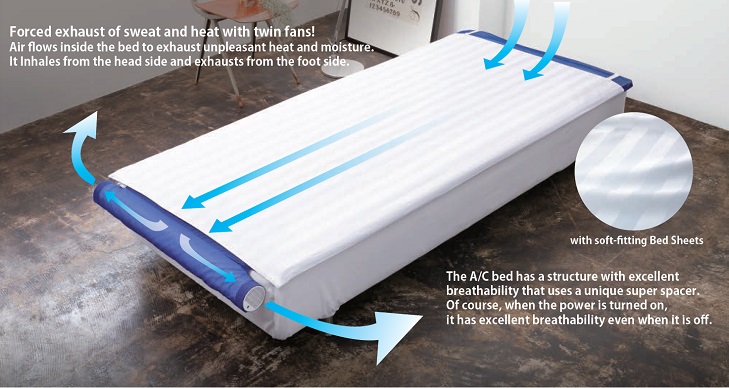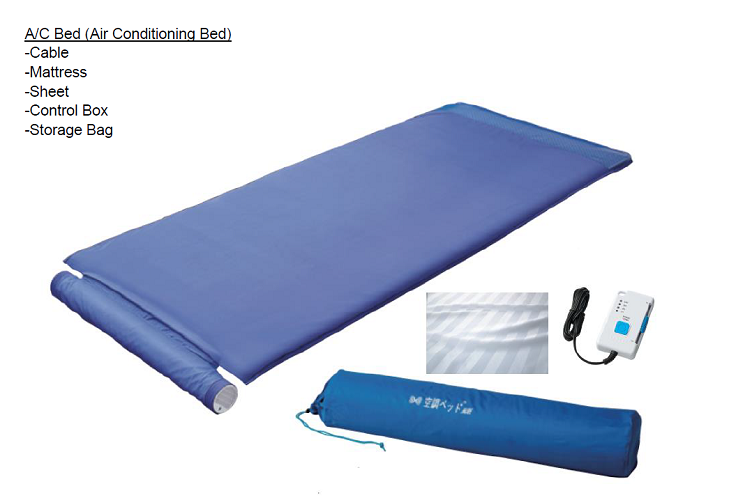 Contact Us
We look forward to assisting you. Feel free to contact us by filling the form below.
If you have files to be attached, please contact us via e-mail: info@sarltsf.fr